CityAperture provides Architectural Photography services for completed projects, construction progress and existing conditions.
ArtOmatic 2015
ArtOmatic is back this year and for the first time ever I am showing my work. For those not familiar ArtOmatic takes places every 2 to 3 years and is the biggest art show in the area. Organized by Artist, ArtOmatic has about 500 artists displaying their work, and that doesn't count performers on 3 different stages, or the work shops and classes, all free to enter.
As one can imagine there is much to see. I'll be hanging out and having small get-togethers at my space on the following days:
Satuday, November 14 – ArtOmatic "Meet the Artist Night"   7pm – Midnight
Friday, November 20 – get-together at my space   6pm – 11pm
Saturday, December 5 – get-together at my space   5pm – 11pm
Saturday, December 12 – ArtOmatic Closing Party  7pm – Midnight
Here is a short video I made to show how to get to my space (1-016):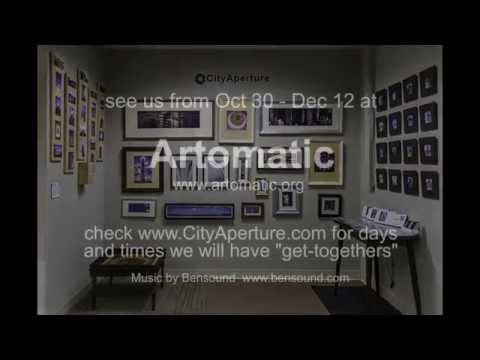 Here is a preview of the work displayed at my space, a Pentaptych of photographs from 5 different cities.
If you cant make the dates above I still encourage you to come to ArtOmatic, it runs between October 30th – December 12, find details at ArtOmatic.org.
Here is a time lapse video of us assembling our space. Enjoy!